Nature carries an editorial today relating to the legacy left by the recently deceased John Templeton. The issue is significant because the Templeton Foundation provides significant grants to a great variety of scientists and awards the largest cash prize annually for research relating to spiritual realities. In a world where many scientists seem to compartmentalise science and spiritual realities in two separate boxes, and where others say that spiritual realities are delusional, the Templeton Prize appears distinctly anomalous. The Editorial says that the journal "shares a degree of suspicion with many in the scientific community at any attempt by religiously driven organizations to fund science. A chief concern is that the influential Templeton Foundation might be seeking to inject religion into the scientific world."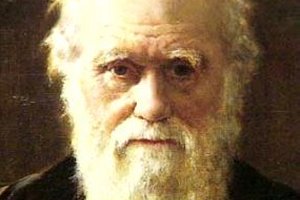 Does Darwin needs rescuing from the atheists?
The editorial is concerned that the funding comes with an agenda: one of advocacy. Instead of being open to the evidence, wherever it leads, there is the suspicion that the researchers may be swayed to deliver results that they know the funding body will welcome. It is recognised that Templeton tried to guard against the dangers. "Templeton himself seemed to have just the opposite in mind. He believed institutional religion to be antiquated, and hoped a dialogue with researchers might bring about advances in theological thinking." However, with his passing, there is a need for vigilance:

"A critical scrutiny of the foundation's scientific influence continues to be warranted, and no scientific organization should accept sums of money so large that its mission could be perceived as being swayed by religious or spiritual considerations."
It would have been better if the editorial had set these thoughts in the context of the general principle: that funding bodies must not be allowed to make their grants conditional on advancing their particular agendas. This principle applies to multi-national corporations, governments and pressure groups. The principle in science is that we follow the evidence wherever it leads. So research should never be to "prove" an outcome that is identified at the outset. There should be sufficient in the research programme to allow favoured options to be falsified. As far as I can see, there is no reason to single out the Templeton Foundation for special treatment because it is not unusual for research funding and advocacy to be linked. This is particularly relevant to origins research which is mostly "normal" science in the Kuhnian sense.
Nevertheless, there are grounds for concern in the UK. Recently, a Templeton funded project called "Rescuing Darwin" was announced. This project sets out to "challenge the belief that respect for Darwin and his theory necessitates atheism". (Source here). The partners in the project are Theos, which describes itself as "The Public Theology Think Tank", and the Faraday Institute at Cambridge University. The project will report next year:

"to coincide with the 200th anniversary of Charles Darwin's birth and the 150th anniversary of the publication of The Origin of Species.
The project will research and analyse the extent and nature of evolutionary and anti-evolutionary opinion in the UK, and its relationship to theism, atheism and agnosticism."
Further information on the project has not been released and there is not enough here yet to know whether research funding is linked to advocacy. However, the provisional title of the project raises concerns: "Rescuing Darwin" is about recovering Darwin from the clutches of atheists and showing that theism and Darwinism can coexist. We can get a fair idea of what this means by looking at a recent popular article written by Denis Alexander, who heads up the Faraday Institute. Alexander says that evolution is established "beyond any reasonable doubt". He claims that evolution, as a biological theory "has no ideological implications". He treats every attempt to apply Darwin's theory outside biology as inappropriate and the domain of sociologists (not scientists):

"From a sociological perspective, the phenomenon looks less mysterious. There is a very familiar process in the history of science whereby interest groups move in to utilise the prestige of scientific theories in support of their particular ideology. Unfortunately the end result is that in the public consciousness the actual meaning of the label given to the theory itself changes, and so 'Theory X' becomes socially transformed into 'Theory Y' with all kinds of philosophical barnacles attached to it. Evolution has suffered particularly badly from this kind of process and has been used in support of virtually every kind of 'ism' imaginable, including socialism, capitalism, racism, eugenics, and atheism. As George Bernard Shaw once remarked, Darwin 'had the luck to please everybody who had an axe to grind'."
It is not my intention to critique this excerpt here, although it certainly can be critiqued. My main concern is to point out the implications for research methodology if this stance is adopted. Anyone familiar with the writings of ID scientists will know that the appeal is to evidence. Design inferences are made on the basis of empirical data. If, however, Darwinism is "beyond any reasonable doubt", then the researcher must interpret opposition to Darwinism as a sociological phenomenon and will never acknowledge that scientific dissent is possible. This, in my opinion, undermines the integrity of the research programme and makes it wide open to the charge of advocacy in the name of science. Alexander and the "Rescuing Darwin" project will have to work very hard to address these concerns if they are to have any credence when they present their findings.
Templeton's legacy
Editorial
Nature 454, 253-254 (17 July 2008) | doi:10.1038/454253b
Abstract: The Templeton Foundation's exploration of science and faith merits tolerance, not outright rejection.
See also:
Alexander, D. Viva la evolution! (Third Way, Vol 31, No 6, 28-31, Summer 2008)
Theos wins major grant to 'rescue' Darwin, (Theos News, 3 June 2008)